AETS is composed of a multicultural, multilingual and multidisciplinary team comprising over 10 different nationalities and a privileged geographic coverage. The AETS team consists of a wide range of multifaceted experts, including engineers, technicians, economists, veterinarians, institutional and financial analysts, regulatory and legal experts, among many others. The diversity of backgrounds and the cultural mix of our team enables us to implement tailor-made approaches for each project, based on its technical characteristics and location.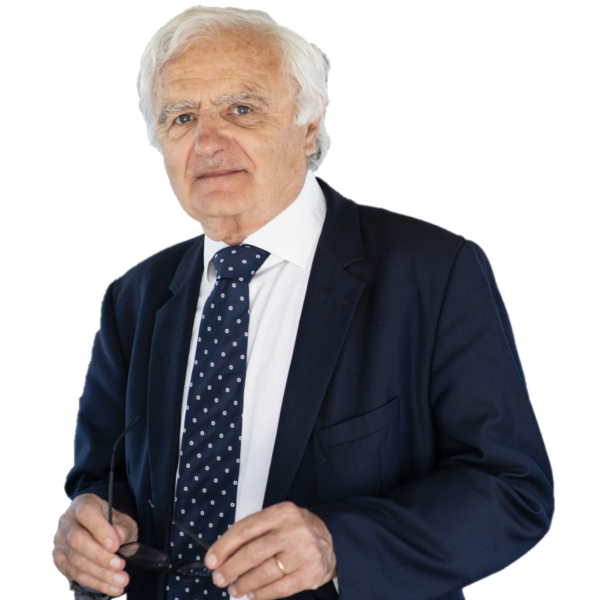 Claude Peyrebonne
Chairman
Claude Peyrebonne is an industrial and mining engineer and economist, with over 40 years of experience in managing major projects, particularly in urban infrastructure, energy, environment and climate. He has worked extensively for the World Bank, the European Commission and other international funding institutions in Europe, Asia, Africa and Latin America.
As a former civil servant in the French Ministries of Transport and Environment, he is familiar with most of the evolutions in innovative techniques and legal aspects of the infrastructure sector, as well as the feasibility of investment financing. As the Chairman of a local water authority in Southern France, he acquired detailed knowledge of the sector's institutional organisation and operational aspects.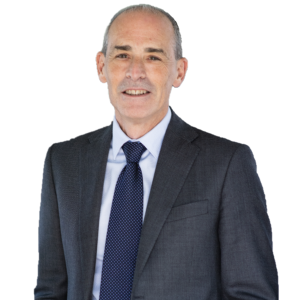 Franck Boccas
Managing Director
Franck holds a Master's degree in Food Sciences obtained from AgroSup Dijon in France. He has dedicated his career to public policies in the area of economic development, consumer protection and the mitigation of climate change, gaining experience as Young Professional Officer for the Food and Agriculture Organisation and as a food standards officer for the Codex Alimentarius Commission.
He joined AETS in 1998 and worked for twelve years towards establishing AETS as a recognised contractor in the field of SPS and quality infrastructures. He has intervened in multi-million-euro TA programmes, as well as framework contracts and regional projects. Franck has been instrumental in the establishment of AETS' subsidiaries and representation offices which ensure the highest level of flexibility and reactivity is provided for projects. He has also led the in-house processes towards certification against the ISO 9001 and ISO 14001 standards, ensuring that the services provided by AETS meet the highest quality standards and are respectful of the environment.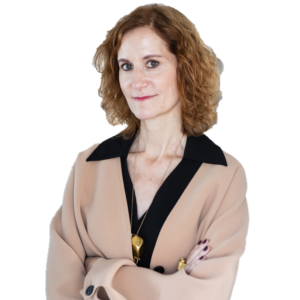 Ana Vilar
Director of Governance and Human Development Department

Director of Communication

Director of Brussels Office
Ana is the Director of the AETS Brussels office and Head of the Governance and Human Development department. She is a lawyer by training with a Master's degree in Law (University of Oviedo, Spain) and a Master's degree in International and European Law (UCLouvain, Belgium). She has had MD/director functions in international public-sector consultancies since 2000 and has successfully set up European and international departments, and promoted many alliances, including public-private partnerships.
With over 20 years of experience in the area of institutional development and international and European policies, Ana has continuously been involved as a consultant and project director in transition and developing countries, especially in South Eastern Europe and in the Caucasus region. Her main areas of expertise and interest are EU integration, democracy and the rule of law, as well as gender equality. More recently, Ana consults for international organisations in the areas of women's empowerment and in the promotion of equal opportunities in companies. Ana is also a trustee of the Spanish foundation, Global Citizenship Education Fund.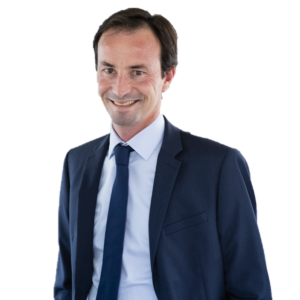 Sébastien Degard
Secretary General

Head of Administrative and Financial Service
Sébastien joined AETS in 2003 as the head of the Administrative and Financial service. Sébastien is involved in all aspects of the company's financial and administrative procedures, including the preparation and validation of financial offers, the preparation of contracts, invoice preparation and submission, payment transfers, budgetary management, financial monitoring of projects, cash-flow management, liaising with banks, drafting legal documents, the management of human resources as well as the strategic management of AETS.
Sébastien is specialised in the financial and contracting procedures of most major, international donors including the European Commission, Agence Française de Développement, World Bank, Asian Development Bank, African Development Bank, United Nations, among others.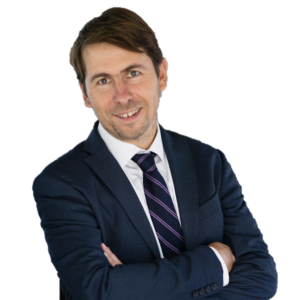 Thierry Scholle
Director of Economic Development, Quality, Food & Health Department
Thierry holds a Master's degree in International Trade from the University of Bayonne (France) and Rio de Janeiro (UERJ, Brasil). He began his career working for the economic bureau of the French embassy in Mexico and for the United Nations Development Programme in the Republic of Congo.
Thierry joined AETS in 2006 and held the position of business development manager for more than 10 years. Promoted to director of the Economic Development, Quality, Food and Health department in 2018, Thierry currently manages all of the company's activities in the area of trade facilitation, regional integration and quality infrastructure support. He was involved as a procurement expert (one-year position in 2017-2018) on a €10 million, EU-funded project (indirect management), thus demonstrating his detailed knowledge of the PRAG. Thierry has longstanding professional experience in all tasks related to the management of EU-funded contracts and works fluently in French, English, Spanish and Portuguese.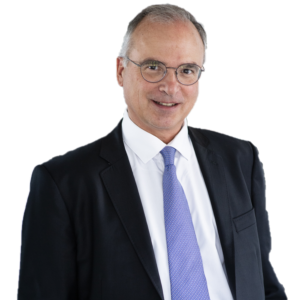 Jérôme Gaonach
Director of Energy and Information Technology Department
Jérôme has over 30 years of experience as an engineer in the energy sector. He worked for some of the largest industrial groups, Schlumberger Industries, AREVA and ALSTOM, before becoming an engineering consultant.
Having graduated from SUPELEC (Paris) he has extensive experience in electrical power systems and particularly in network monitoring (SCADA / EMS / DMS / MMS), telecommunications and in Smart Grid technologies. He has been deputy director of the Energy and Information Technology department since 2014.
Joseph Ordoqui
Main Technical Advisor
Joseph is an electrical engineer and energy sector consultant, with expert knowledge in planning and economic and financial studies. Since graduating from SUPELEC in 1977, he has been involved in notable donor-funded programmes and projects and has led various studies related to the planning and preparation of projects in the energy sector, dealing primarily with economic, financial and tariff issues.
With over 35 years of experience in the industry, mainly in area of pre-investment studies for electrical infrastructure projects financed by international institutions, he has provided assistance to numerous governments and electrical companies in the area of energy policies, development of electrical systems and the identification and evaluation of projects.
He joined AETS in 2001 and became Director of the Energy and Information Technology department, a position he held for 20 years. In 2021 Joseph became the department's main technical advisor where he is responsible for providing technical expertise to all of the department's projects and providing professional insight due to his numerous years of experience in the sector.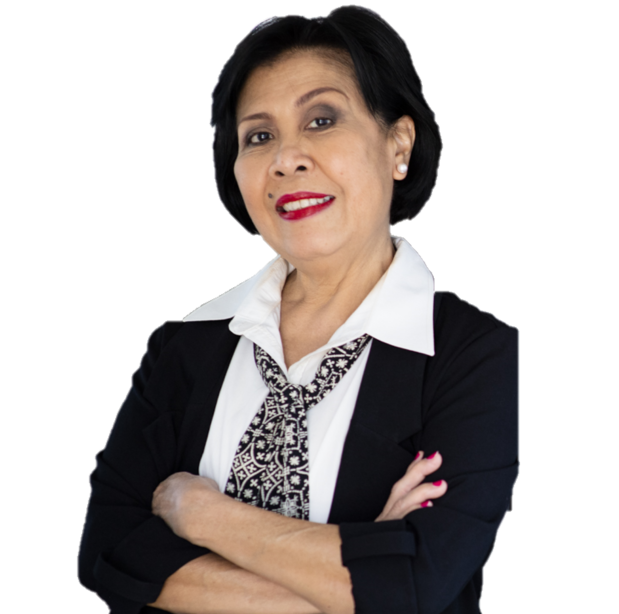 Ira Sudargo
Director of Indonesia Office
Ira Sudargo is the Director of the AETS office based in Jakarta, Indonesia. She is an experienced senior manager with over 30 years of professional experience in the area of finance and project management. She holds a Bachelor and a Master's degree in Business Administration from the University of Central Oklahoma, USA, majoring in finance (1997). From July 1999 to October 2003 she worked as General Manager of Finance and Administration for a leading French consulting firm in Indonesia, where she assisted the Regional Director for South-East Asia in monitoring the company's existing projects in the areas of finance, accounting and office management.
She has excellent knowledge of EU procedures and financial regulations. Since January 2006, she has been working with AETS as project manager in the implementation of the DG SANTE BTSF (Better Training for Safer Food) programme in Indonesia.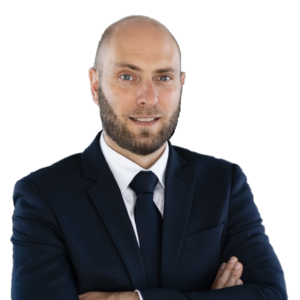 Vincent André
Director of Thailand Office
Vincent holds a Master's degree in Science from the Faculty of Agro-Industry, University of Kasetsart, Thailand. He has been living and working in the South-East Asian region more than 15 years, during which time he has gained a strong understanding of international trade rules, standards, procedures and SPS & TBT agreements including food safety and nutrition requirements.
Vincent joined AETS in 2006 and has since managed the technical assistance activities of the Better Training for Safer Food initiative in the ASEAN, SAARC and Pacific regions. He was promoted to director of the AETS office in Thailand after its creation in 2013. Vincent is also a referenced international expert in food safety and traceability at FAO. In 2016, he led the team working on harmonising individual food consumption data for FAO/WHO, with the aim of improving risk assessment in ASEAN.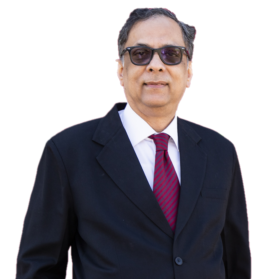 Sanjay Dhawan
Director of AETS India
Sanjay holds a Bachelor's degree in Metallurgical Engineering and an MBA in Marketing and Finance. He has worked across multiple sectors with international and national clients like the EU, World Bank, ADB, Government of India, Shell, ABB, EDF, Tractebel, Suez, among others.
Over the past 35 years, he has managed several large projects in energy, infrastructure, gas terminals etc. (ranging from 50-500 million euros), executed on a turnkey or project consultancy basis. In 2017, AETS opened its offices in New Delhi (India) for which Sanjay was appointed director. He has multi-layered skills which include project planning and reporting, managing complex events including logistics management, and organising and mobilising experts. He has worked in India, the Middle East, Europe and Central Asia.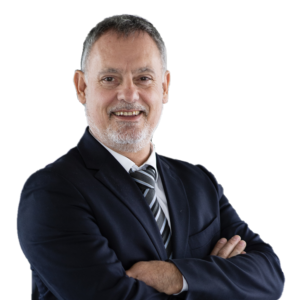 Olivier Kergall
Director of AETS Africa
Olivier holds three Master's degrees: one Agroforestry from the Paris Institute of Geography (University of Paris I Panthéon-Sorbonne), one in Information Systems from IFSIC and another in Finance and Business Administration. Olivier spent most of his career working in the private sector in the areas of industrial plantations, forestry and pesticides in Africa, Latin America and Middle East. Throughout his career, he has held positions such as CFO and MD for several international and industrial companies in the agro-forestry and wood industry.
From 2012 to 2016 he was part of the SIFCA group in Abidjan, where he led the Biokala-Biovea project, with the aim of establishing numerous biomass power generation facilities in Ivory Coast, and more recently restructured the largest forestry company in Africa (Gabon). Since 2018 he has held the position of director of AETS Africa in Ivory Coast.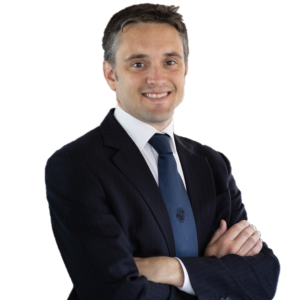 Pascal Jones
Head of Expert Sourcing Unit
Pascal holds a MA in European Studies, specialising in European Politics and Law. He has been a part of the AETS team since 2008 and has overseen the management of over 800 Requests for Services / Individual Assignments' ToRs (where AETS has been the leading partner in the consortium) and the implementation of 250 Specific Contracts worldwide. Since 2011, Pascal has been managing AETS' portfolio of EC Frameworks Contracts and currently heads the expertise sourcing unit, not only for framework contracts, but for all of AETS' departments.
Pascal supports project directors with administrative tasks, participates in the briefing of experts during mobilisation and supports consortium members in any issues related to logistics, administration and communication.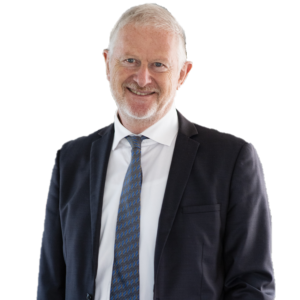 Michel Schlaifer
Head of Climate Unit
Michel has worked for more than 35 years in Africa, Latin America, the Caribbean, Asia and Europe. He has a dual academic background, having studied forestry and natural resource management, as well as geography and land use planning. His areas of activity include climate change (adaptation and mitigation), sustainable development, the new urban and rural agenda, high-level policy dialogue and skills building.
As a consultant (team leader and expert), he regularly works on programmes oriented to support national governments and local authorities as well as civil society bodies or private companies. This support includes designing and implementing climate change strategies, including climate finance opportunities, mitigation (NAMA, LEDS) and adaptation (local adaptation plans) as well as global vulnerability assessment and action plans to improve the resilience of communities to climate change.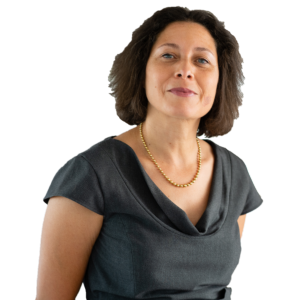 Tania Revault d'Allonnes
Head of Trade and Regional Integration Unit
Tania Revault d'Allonnes is a seasoned applied economist with over 25 years' experience providing a full range of advisory and technical services, specializing in private sector/SME development, international trade and regional integration. She has extensive business development, trade facilitation and economic policy expertise, and has achieved concrete results in boosting private sector economic performance through industrial and trade policy analyses and recommendations, improving value chains, reducing transaction costs, aggressive trade negotiations, and proactive investment and export promotion.
She has worked throughout Africa, in the Commonwealth of Independent States and the Middle East, with international agencies, governments, private sector stakeholders, NGOs, civil society and donors, forging consensus, catalyzing initiative and building capacity for the sustainability of reforms and new programmes. She also has significant project management experience leading large multidisciplinary teams of experts and nurturing optimal client relations in culturally diverse and at-times politically-charged environments.
Tania holds a MSc in Economics from Birkbeck College, University of London, and is a native speaker of English and French.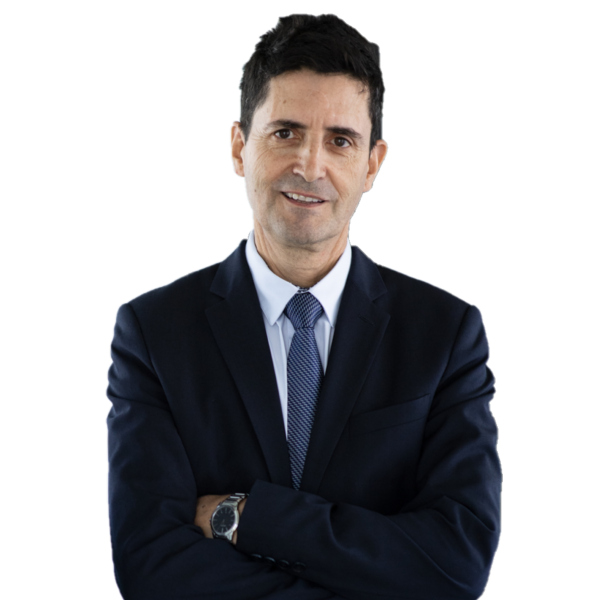 Jorge Rola
Head of Electricity Systems Unit
Jorge is a power engineer, specialising in automation and digitalisation for electrical grids and substations, with over 30 years of technical and managerial experience. In addition to his engineer degree, Jorge graduated with an advanced electronics degree from Supelec (Ecole Supérieure d'Electricité, France) and an MBA from the Sorbonne Business School in Paris. Jorge gained a vast experience working in large international groups (such as Schneider Electric, ALSTOM, AREVA, GEC and Cegelec), which has provided him with excellent knowledge of the equipment and software available on the market for reliable and smarter electrical power. He is highly skilled in Advanced Distribution Management Systems (ADMS) and Smart Grid solutions including smart metering. Today, bolstered by this vast experience, Jorge is part of the AETS team as the head of the electricity systems unit, focusing on energy generation, transmission and distribution, information technologies, dispatching and smart grids. He is fluent in French, English and Portuguese.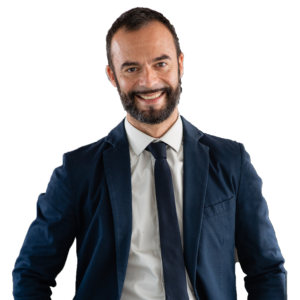 Marco Madeddu
Head of Health and Animal Productions Unit
Marco Madeddu is a veterinarian and member of the Royal College of Veterinary Surgeons (RCVS) in the United Kingdom, with over than 14 years of professional experience in food safety, animal health and welfare. He worked for the UK competent authorities for 12 years where he acquired strong experience on notifiable disease eradication, preparedness and contingency planning.
Marco joined AETS in 2019 and is currently the head of the Health and Animal Production unit, which deals with official controls, nutrition, animal health, sanitary and phytosanitary measures, and risk assessment. He is responsible for the European Commission's Better Training for Safer Food (BTSF) activities which AETS manages and acts as a project manager and expert for numerous other projects. Marco is fluent in English and Italian, with working knowledge of French. He is comfortable working in a multicultural environment and currently manages an international team.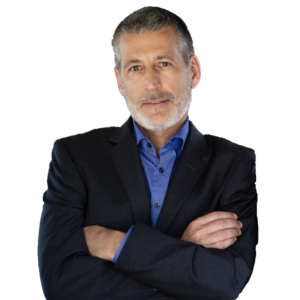 Roland Dudek
Head of Infrastructure Unit
Roland Dudek is a senior hydraulics engineer with 28 years' experience in the water and wastewater sectors. He has vast experience in the areas of resource management, drinking water, wastewater, stormwater, and irrigation infrastructure (water supply and wastewater collection master plans, drinking water treatment plants, wastewater treatment plants, water and wastewaters networks, etc.), dam studies, river developments, and flood risk management. Roland possesses a solid understanding of consulting and technical assistance missions, as well as the management of multidisciplinary and multicultural teams. He has worked on many projects of all sizes, as an expert and as project manager or team leader, in different regions of the world and more particularly in Europe and Africa. He is accustomed to dealing with water issues in connection with various fields including urban planning, agriculture, energy, climate change, socio-economy and biodiversity.